Hello. I am Sharon a lover of horses who enjoys wine and the unbreakable bond between women! A mother of 2 and the happy owner of 4 horses.
I am one of 6 children, 5 girls and one brother, stuck somewhere in the middle of this crew growing up in a mid-sized town in the city. I work in corporate America with a big girl job and forever spend time competing with the men in our industry trying to prove us girls can do it all! Battling the inner desire to leave the board room, sit in the saddle throw off the high heels and pull on the boots.
From a very early age I fell in love with horses, collecting plastic ones and spending hours alone on the floor of my shared room pretending to be a horse. A wonderful Uncle who was a rough tough cowboy taught me to ride at the tender age of 8 by his rule of "get on, hang on" which became a lifestyle.
At age 12 my Grandmother purchased my first horse for me and the bond between woman and horse began.
I spend my live now between, work, grown kids, a wonderful husband, and the women in my life that I share my passion of horses, trail riding and enjoying the wonderful unbreakable bonds between us.
Women Wine & Whinnies is my blog about our journey as women juggling what love most as only we can understand. I hope to bring you information here about important issues we encounter, educate us on all things horsey and wonderful stories of my dear friends and the incredible trails we encounter. Oh and of course all things Wine… I just happen to live in the wine country, sunny California.
In Happy Tales & Trails, I will be posting about the trails we travel and my two most often ridden horses Boogie and Hank.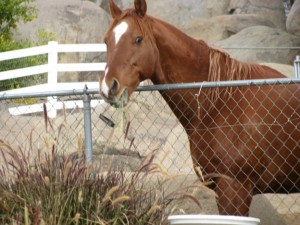 In Horsing Around I will have 2 trainers with many horses that have reached State status giving us tips and advice. We will post events and will engage several Veterinarians to keep us informed on horsey news and answer some of our questions.
On the Vine will feature a winery that will inform us on the wine varieties, share recipes from their yummy restaurants and help us to look like wine authorities not just wino's.
Girl Gab will feature a section on women's health, fashion for us moms, and of course fabulous finds along our shopping journeys as you can't ride all the time!
In Gracie's corner it will be stories from my crazy trouble making corgi, the sweet puppy that found my husband for me… another story.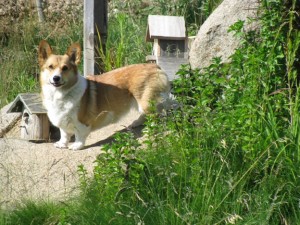 I tell my husband I have at least 80,000 words each day to share, since he can only handle so much I plan to share them here with all of you,
Thank you for listening and I hope you will enjoy my blog,
Sharon