I am trying to recall a time in my life where I went searching for a horse, and truly I cant. My horses always found me, always.
Are horses and humans predestined for each other? Is there someplace in the Universe that we are connected and then put in front of each other? Are they just waiting for us to come and find them?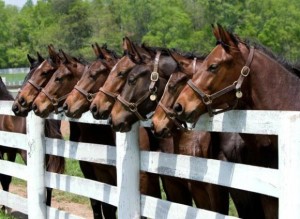 I am not sure, but my hunt to find a horse has been quite the adventure. With the loss of Boogie and my being in another state without my circle of horse friends horse hunting has been almost a chore, something that I would have thought would have been exciting and fun.
Maybe it was too soon to start hunting, or was my horse just not ready for me to find him yet?
I start my search on Dream Horse, a website where sellers advertise their horses for sale. http://www.dreamhorse.com/
Here you can search by location, breed, disciplines, bloodlines a great spot to start to find you new best friend, so I thought. I found horses here for sale in my area, the age I was looking for and according to the ads they should be just right for me.
The first horse I visit is a large warm blood paint, she is 17 hands, 8 years old very attractive, but there is this strange cannon bone lump, never seen by its owner before…I'll pass.
Next up gelding, buckskin 8 years old, lump above hock, I'll pass.
Next up, Paint mare, 5 years old, straight legs, no bend, I'll pass.
Next up, quarter mare,8 years old, says 15 hands, might be 14 and a bit more, I pass but pause she is beautiful and calm, a great horse, an honest owner, something I had yet to see.
Next up a beautiful paint mare not really for sale but my online story of my loss tugs at the owners heart and she is willing to sell her if I like her, she never contacts me again to make the long trip to see her. I am sure she had a second thoughts.
Then I realize I know a wonderful horse trainer here in AZ that just might be able to help me… she thinks she might have a candidate right in her barn! Hope springs and I am excited for the days to pass to go see this young gelding in her barn.
When I arrive I am informed that I already know this horse, we had met 2 years prior. He is the young horse Brandi was riding at her clinic that I had the pleasure of attending.

So strange how life circles back around, this young gelding had impressed me so much by his calm demeanor, I had remarked to Cooled, my next horse is going to be calm like this one, which of course brought this comment "it would cost us an small fortune and you might just want Brandi to work with Boogie"…this was our plan when we left.
I would have never imagined then that in less than a year I would have moved to AZ or even have thought that this gelding could ever be mine. I love the strangeness of life.
Maybe they do find us.